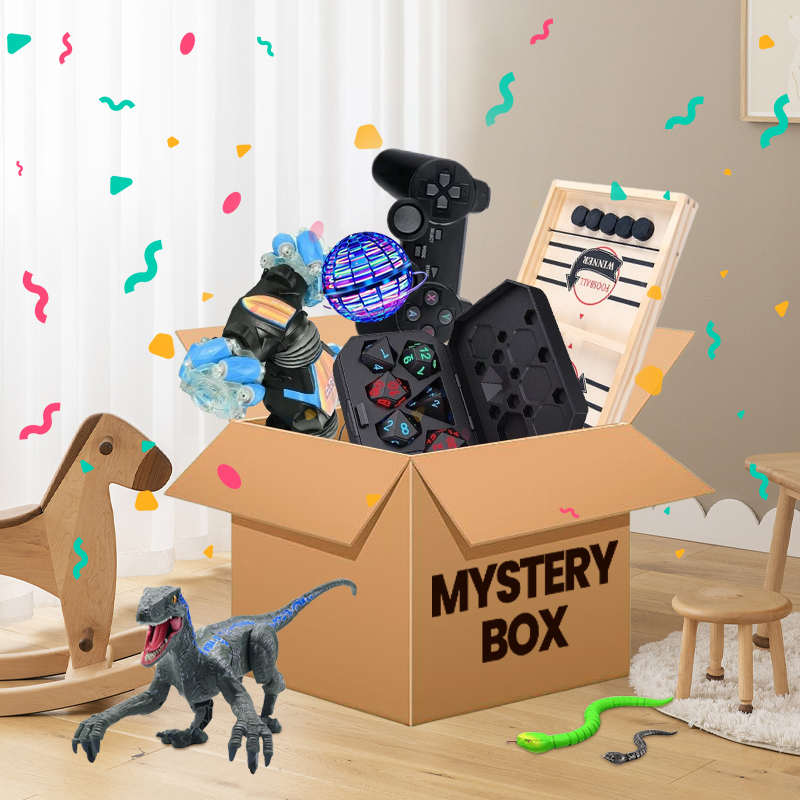 Party Game & Toy Mystery Box | Blind Box Surprise Box Gifts Remote-control Car Toy, Fast Sling Puck Game, Flying Spinner, etc.
Surprise your family & friends with a Gift Mystery Box! From us, to you!
Gshopper has created something amazing for everyone! The Mystery Boxes!
Try out our fun Mystery box picks and you're up for a great party with best game ever!
Surprise Mystery Gift Box details and rules:
Each box will have a gift or many gifts, no empty boxes and empty packages!
Packing: These Boxes are packed and shipped directly by Yiassu.com and are shipped from Cyprus!
Packed and shipped totally randomly!

100% surprise mysterious gift box, random items. Be prepared for your surprise!

The more boxes you buy … the more amazing surprises you will get!
We ensure you, the items inside will be much more expensive than what you paid.
All items are new and popular.
Bad reviews, refunds, disputes etc, are not accepted.
To avoid shipping/freight/delivery extra cost, we will use simple and safe packaging.